New Victoria Baptist Church Kids Ministry
Our kids ministry is based on raising kids to be heroes for Jesus in a world that is increasingly trying to remove him from society. We want our kids to understand the reason Christ died and ROSE again for us, forgiving us of our sins that would have eternally separated ALL of us from Him. Jesus Christ was a HERO for all of humanity, dying for our sins, and rising again so that all of us would have the opportunity to receive Him into our hearts and have eternal life.

It is for this reason that we teach our children to be "Heroes for Christ… because He ROSE for us!"

Come and join us on Sunday mornings and Wednesday evenings for teaching and worship, and of course, exciting games and fun activities in our brand new kids space: Hero Headquarters! … because nowhere in the Bible does it say church should be boring!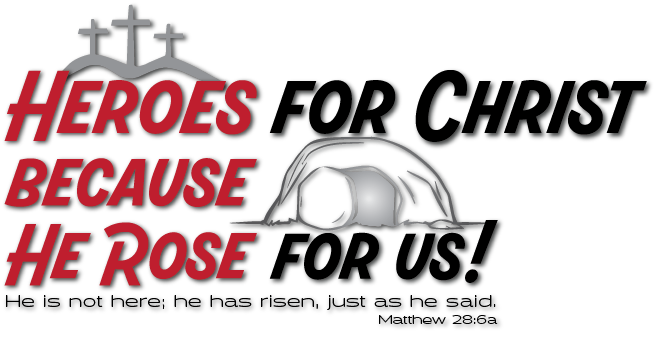 Spark Studios – VBS 2022 – Photo Galleries

Take a look at our photo galleries below to see just how much fun we've been having at VBS!! Our awesome leaders have been taking pictures throughout VBS to share with you. We hope you enjoy them! We've taken LOTS of photos, so don't forget to click "See More Photos" at the bottom of each gallery to see even MORE photos!

Vacation Bible School 2022!

More information is available on the New Victoria Baptist Church website. Click the button below for more info on this exciting event!!

Registration For Hero Academy NOW OPEN!

Check out our Hero Academy page to learn more about and apply for our new after school club starting this fall! The best part? … IT'S FREE! We're accepting applications until mid-July. Sign up now, there's limited space available!