New Victoria Baptist Church Kids Ministry
Our kids ministry is based on raising kids to be heroes for Jesus in a world that is increasingly trying to remove him from society. We want our kids to understand the reason Christ died and ROSE again for us, forgiving us of our sins that would have eternally separated ALL of us from Him. Jesus Christ was a HERO for all of humanity, dying for our sins, and rising again so that all of us would have the opportunity to receive Him into our hearts and have eternal life.

It is for this reason that we teach our children to be "Heroes for Christ… because He ROSE for us!"

Come and join us on Sunday mornings and Wednesday evenings for teaching and worship, and of course, exciting games and fun activities in our brand new kids space: Hero Headquarters! … because nowhere in the Bible does it say church should be boring!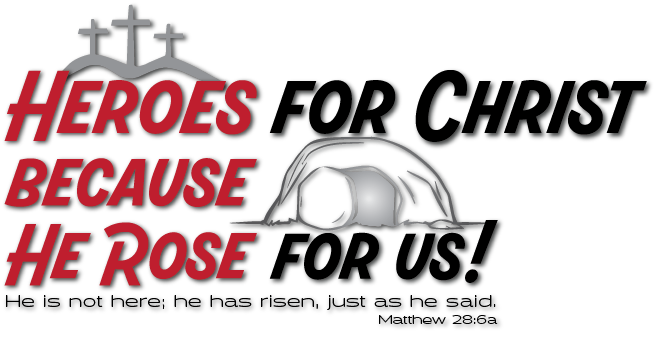 Hero Academy After School Club!

Check out our Hero Academy page to learn more about after school club! The best part? … IT'S FREE! Registration for the 2023-2024 school semester is now OPEN. We are accepting applications for the 2023-2024 school year until May 30th.

VBS 2023 – Twist&Turns

Spin the spinner, beat the clock, skip ahead, and play to win! From classic tabletop games to video games and more, kids will play their way through VBS while learning that Jesus guides them through all the twists and turns of their live. Registration will be opening soon, so stay tuned! Be sure to check out all of last year's great moments from Sparks Studios!